Licensed Vocational Nurse (LPN/LVN) - Full Time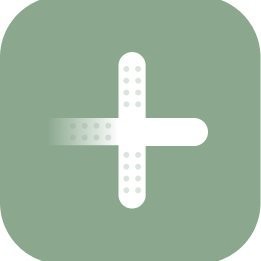 Radish Health
New York, NY, USA
Posted on Monday, February 27, 2023
Radish Health
Licensed Vocational Nurse (LPN/LVN) - Full Time
New York, NY · Full time
We are seeking a kind and friendly LPN/LVN to represent Radish Health and support quality virtual primary care for our patients. You will be seeing patients and facilitating telehealth visits in-person at our site in Manhattan near Union Square from Monday to Friday. You will also have a unique role with opportunities to participate in customer success, marketing, medical billing and finance, and account management in a dynamic start-up environment.
Description
Responsibilities:
Uphold the mission, vision, and values of Radish Health
Facilitate telehealth visits with patients, including taking vital signs, reviewing medical history, answering patient questions, and setting up technology
Administer vaccinations in accordance with established protocols and guidelines
Perform phlebotomy procedures involving venipuncture to obtain blood samples
Maintain accurate and up-to-date patient records
Work with a small and dynamic team of providers to help patients
Support patient care coordination by interacting with insurance companies, specialist medical offices, and lab and imaging centers
Support customer success by responding to patient emails, texts, and phone calls and providing assistance and troubleshooting
Contribute to clinical marketing materials
Participate in account management by maintaining active communication and developing relationships with clients
Follow infection control procedures to maintain a safe and sanitary environment
Comply with state and federal regulations related to nursing practice
Qualifications:
Active NY LPN/LVN license in good standing
Must have kind and empathetic personality with exceptional customer service skills and willing to go above and beyond for patients
Availability to work onsite during business hours five days per week
Active driver's license and comfort driving company car to our partner sites in surrounding counties
Experience administering vaccinations and performing phlebotomy
Strong communication and interpersonal skills
Strong attention to detail and ability to multitask
Basic computer skills and ability to use electronic medical record systems
Current BLS certification and COVID-19 vaccination
Bonus if you have work experience in customer success
Bonus if you are bilingual in English and Spanish
At Radish, we believe in healthcare that works as hard as you do. By combining modern technology and medicine, we give employees world-class healthcare when and where they want it. By providing primary care and urgent care telehealth, as well as assessing health risks and reducing outbreaks of viruses such as COVID-19 and seasonal flu, Radish helps keep employees healthy and productive.
Radish was established in 2019 with the mission of improving employee health and lowering costs for employers. Since then, we have worked with several NY area companies and local governments to provide telehealth and on-site services and reduce the spread of COVID-19 in their employee populations. We are rapidly growing and funded by notable venture funds.
We are an equal opportunity employer and value diversity at our company. We do not discriminate based on race, religion, color, national origin, gender, sexual orientation, age, marital status, veteran status, or disability status.
Salary
$20 - $40 per hour