Senior Software Developer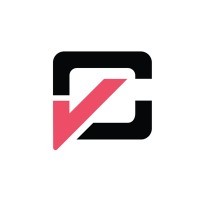 Salesken
Software Engineering
Bengaluru, Karnataka, India
Posted on Sunday, October 15, 2023
Responsibilities


Looking for people preferably from Tier 1 Colleges or someone who is able to build a system end to end when provided with use cases and requirements:
Design, implementation, and deployment of applications
Expert knowledge in performance, scalability, enterprise system architecture, and engineering best practices.
Functionally decompose complex problems into simple, straight-forward solutions.
Work extensively with cross-functional teams across.
Work with the business team and project managers to convert functional requirements into detailed technical specifications.
The ideal candidate will be a leader, builder, and operator.
He/she should be able to operate in a very fast-paced environment where time to hit the market is supercritical.
High energy, Self motivation, self discipline and Leadership qualities
Effective, timely communication about the project status
Highlighting the risks upfront if there are any which could result in delivery delay
Take charge of end-to-end feature development, right from proof-of-concept to production deployment and support
Build reusable code and libraries for future use


Requirements


Proficient in Java, JEE with Spring Boot, Spring Config, AOP Concept
Strong knowledge and experience on REST Services and Principles
Strong work experience on Microservices architecture, Docker and Container Orchestration knowledge is good to have
Knowledgeable in performance optimisation techniques
Strong grasp of DOM structure and layout techniques
Experience on Elasticsearch and NoSQL databases is necessary
Knowledge on Security aspects (OAuth and JWT)
Knowledge on Message Brokers/Stream processing engines like Kafka


This job was posted by Ruppal Agarwal from Salesken.